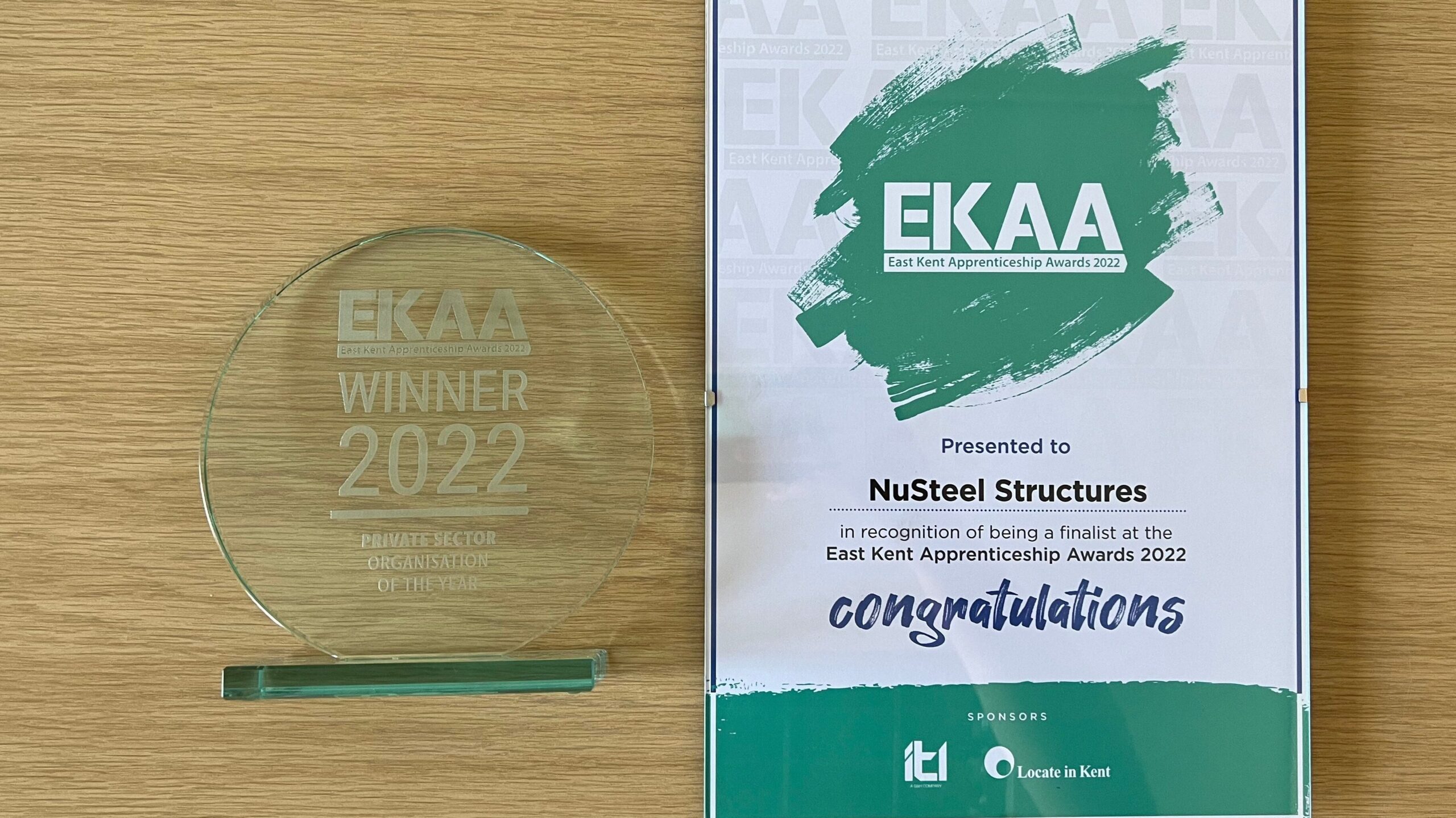 Coinciding with this year's National Apprenticeship week, we were delighted to be awarded the Private Organisation of the year at the recent EKAA award ceremony.
The training of our workforce, be it the Design office, Fabrication/Platers, Painting staff or on-site Installation crews is at the forefront of our company strategy.
We have always believed that apprentices are the lifeblood of the heavy engineering industry and for over 45 years have operated our scheme with support from local colleges. With over 45% of our employees being either past or present apprentices, this is a testament to the hard work put in. A very well-deserved well done to everyone involved!!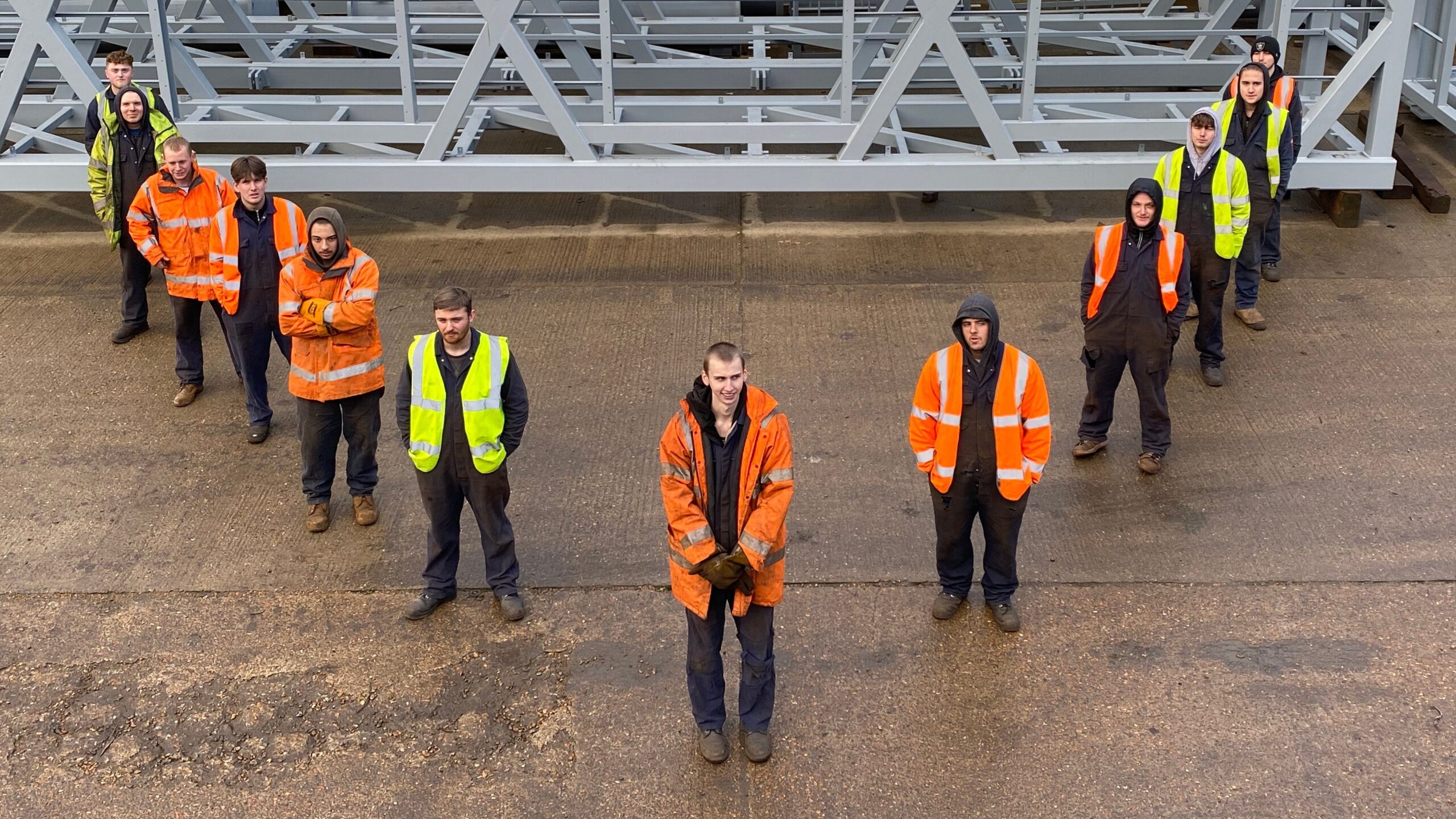 Horsham Footbridge
On other news, the Horsham bridge scheme is nearing completion and will be delivered to site for installation early next month. This very large Nusteel designed Vierendeel truss will be accessed via curved and straight ramping sections together with stairs. The photos below show the main span being fabricated.